Trump invited the Rushingbrook Children's Choir to perform at his next South Carolina rally
Former President Donald Trump has invited a now-famous Greenville children's choir to perform at his next South Carolina rally, making the ask in a personal video where he called what happened to the Rushingbrook Children's Choir at the Capitol "a shame."
In the video, which was shared with The Post and Courier, Trump said he wanted to pay his respects to "a very talented group of people" and give them the chance to perform in front of "tens of thousands of people."
David Rasbach, director of the choir, called the request "quite an honor" for the singing group.
"I wouldn't even think of turning him down," Rasbach said of the invitation after watching Trump's video message.
The choir became an internet sensation over the weekend when a video of the group singing the national anthem in the US Capitol — only to be interrupted and cut off by police mid-performance — spread across social media.
The police decision to interrupt the children's performance of the "Star-Spangled Banner" drew public condemnation from top Republicans, including House Speaker Kevin McCarthy, who called the stoppage "unacceptable."
Musical performances in the halls of Congress require a special permit from the Capitol Police, as well as other public demonstrations such as marches, rallies and vigils, as well as any filming or photography for commercial uses, according to a policy posted on the agency's website.
Capitol Police said the children's choir's May 26 performance in Statuary Hall was stopped because of a "miscommunication."
The police initially issued a statement saying they were under the impression the group didn't have permission to perform in the building. They later issued a second statement saying there had been a "miscommunication" and that the police "were not aware that the Speaker's Office had approved this performance."
Three South Carolina Republican members of Congress also expressed outrage by what happened to the group from the Palmetto State, with US Rep. Joe Wilson, R-Springdale, US Rep. William Timmons, R-Greenville, and US Rep. Russell Fry issuing statements expressing their frustration.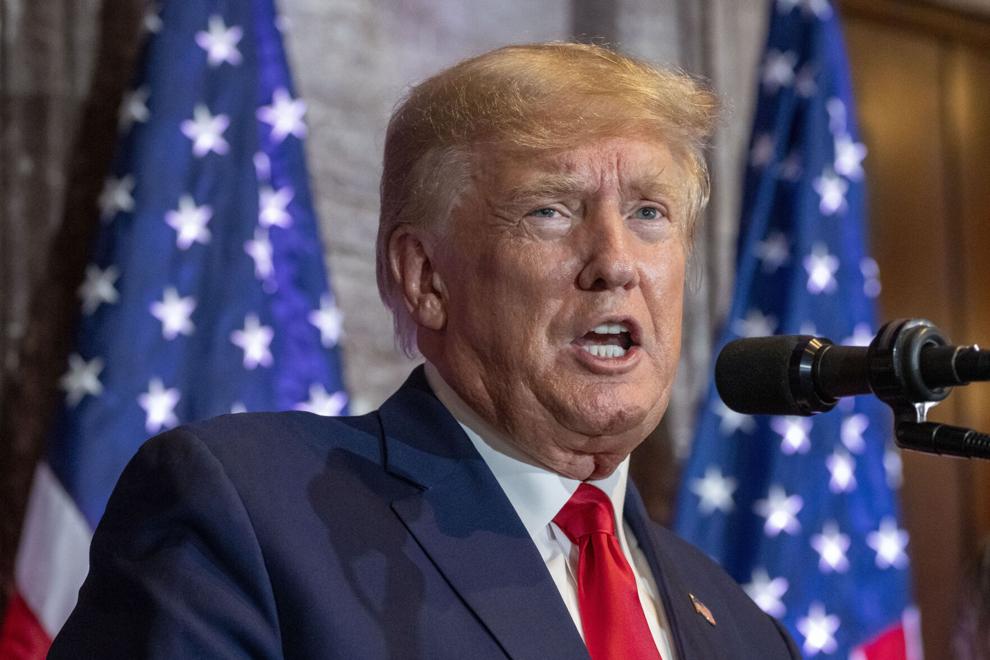 In his video invitation to the Rushingbrook Children's Choir, Trump lamented what had happened to the young singers.
"It's a really, it's a serious thing to have an event like that — such a beautiful time in your lives and such an important time in your lives — to be interrupted in such a way," Trump said in the video that was filmed at his golf club in Bedminster, NJ "But we are going to have you in South Carolina and you're going to sing in a rally for us in front of tens of thousands of people. And we're all going to have a great time together."
He continued, "We love our country. We're going to take care of our country and we're going to pay respect to those people who love it. And nobody loves it more than you."
Trump wrapped up his request by teasing a future South Carolina rally, which he said would be announced soon.
"And you're going to be there," Trump promised the group, adding, "And thank you for everything, and thank you for loving America."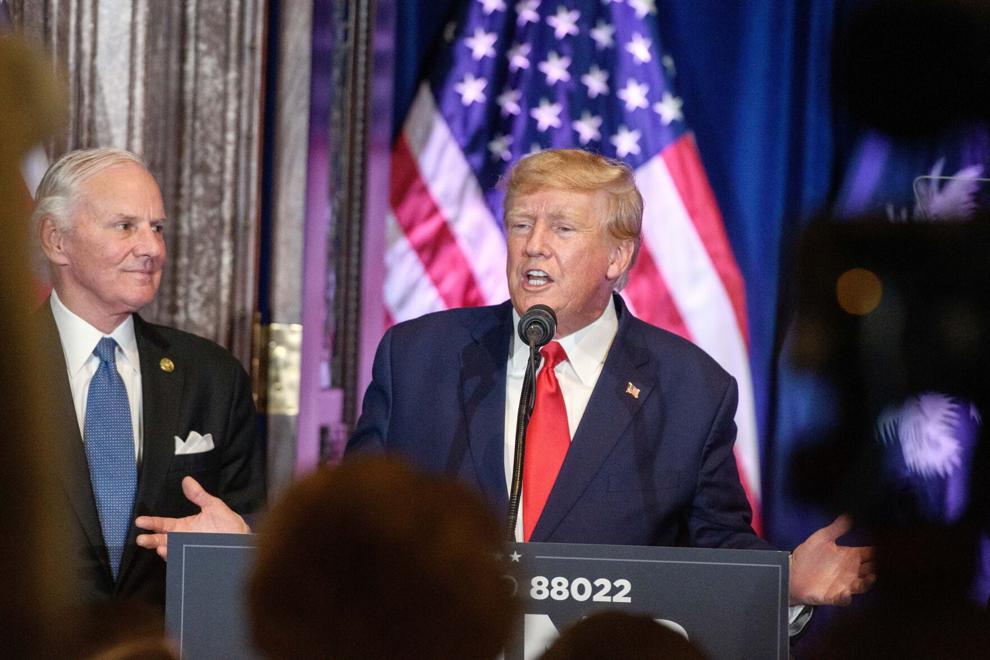 The Trump campaign declined to provide additional information about Trump's upcoming rally, but campaign spokesman Steven Cheung echoed the former president's timeline by promising more specifics will be shared "soon."
Since the video of their abbreviated performance went viral, the Rushingbrook Children's choir has been invited to sing on major conservative news outlets, including Fox News and NewsMax. The choir director in a June 6 interview with The Post and Courier said it had been an overwhelming couple of days for the 24-member choir, where the youngest member was 7 and the oldest was 17.
"We are all Christian people, and we know that all things work together for good for those who love the Lord," Rasbach said, quoting a Bible verse from Romans 8:28. 'We're just gob-smacked. We're just a little choir of kids from Greenville who nobody knew anything about except the Greenvillians who came to our concerts, and even then we never even had full houses. And now we're performing on national news."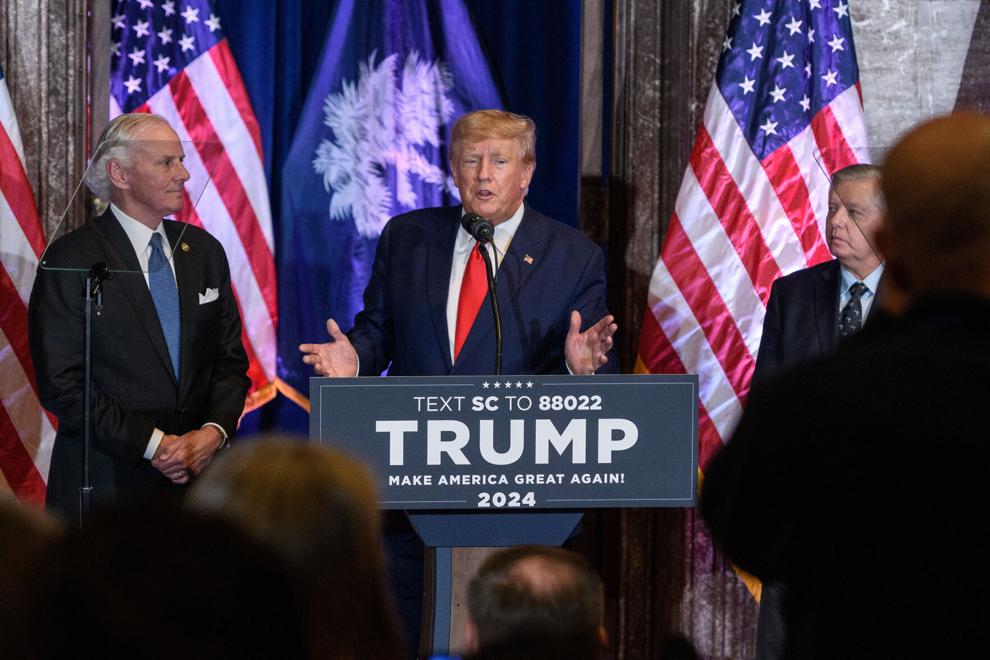 In a statement, Timmons said the South Carolina delegation had offered to cover all expenses for the choir to return to the Capitol "to sing the national anthem wherever they please." Wilson has promised to introduce a bill to permit the singing of the national anthem on all federal property because, he said, "love for one's country should be celebrated."
Music is a central feature of Trump's campaign rallies. Supporters often hear a regular rotation of songs from a campaign playlist that features oldies like "Free Fallin" by Tom Petty and the Village People's "Macho Man" among others.
At the first rally of his 2024 presidential campaign, Trump played the song, "Justice for All" — a song performed by defendants who have been jailed for their actions in the Jan. 6, 2021, attack on the US Capitol. The group calls themselves the "J6 Prison Choir."