This AI-powered Photoshop rival is the end of photography as we know it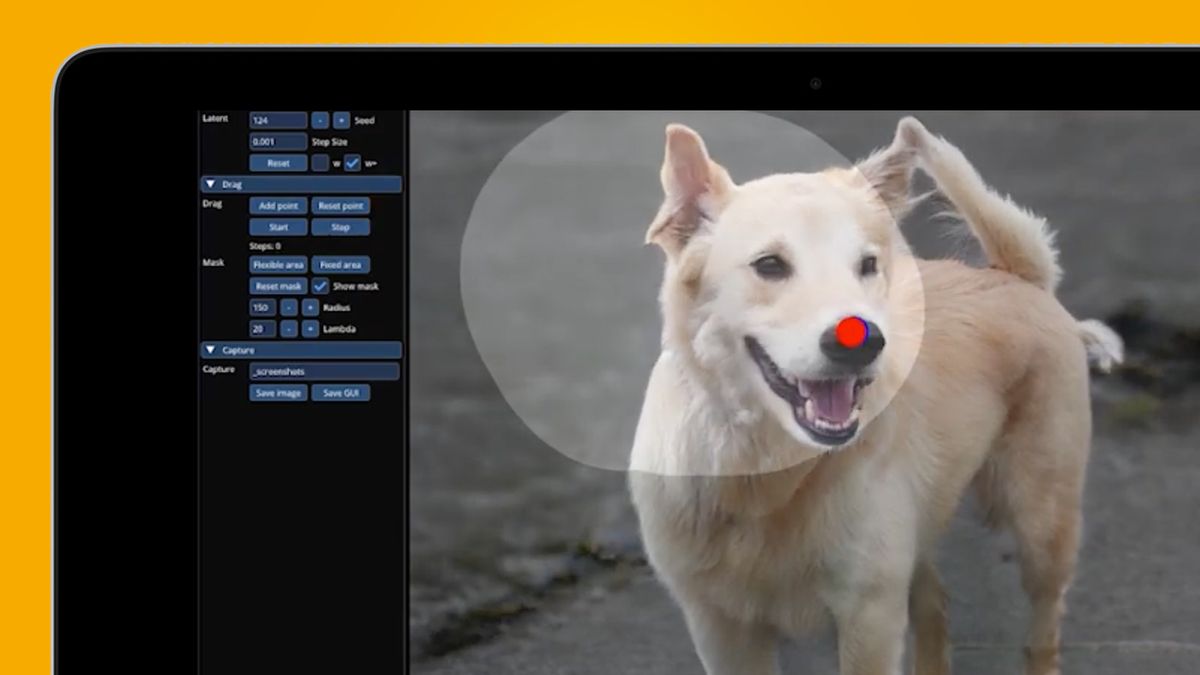 Photoshop has been steadily adding AI-powered tools to its menus in recent years, but an incredible new demo from an independent research team shows where the best photo editors are heading next.
DragGAN may not be a fully-fledged consumer product yet, but the research paper (picked up on Twitter by AI researchers) @_akhaliq and @icreatelife) shows the kinds of reality-warping photo manipulation that's going to be possible very soon. This AI-powered tech will again challenge our definition of what a photo actually is.
While we've seen similar photo editing effects before – most notably in Photoshop tools like Perspective Warp – the DragGAN demo takes the idea and user interface to a new level. As the examples below show, DragGAN lets you precisely manipulate photos to change their subject's expressions, body positions and even minor details like reflections.
The results aren't always perfect, but they are impressive – and that's because DragGAN (whose name is a combination of 'drag' and 'generative adversarial network') actually generates new pixels based on the surrounding context and where you place the 'drag 'points.
Photoshop's neural filters, particularly those available in the app's beta version, have dabbled in similar effects for a while, for example giving you sliders for 'happy' and 'anger' expressions for tweaking portrait images. DxO software like Photolab also has U Point technology that lets you point at the part of a photo that you'd like to make local adjustments on.
But the power of the DragGAN demo is that it combines both concepts in a pretty user-friendly way, letting you pick the part of a photo you want to change and then completely changing your subject's pose, expression and more with very realistic results.
When a refined version of this technology ultimately lands on smartphones, imperfect photos will be a thing of the past – as will the idea of ​​a photo being a record of a real moment captured in time.
DragGAN also offers more granular controls, too. If you don't want to change the entire photo, you can apply a mask to a particular area – for example, your dog's head – and the algorithm will only affect that selected area. That level of control should also help reduce artifacts and errors.
The research team has also promised that in the near future it plans "to extend point-based editing to 3D generative models." Until then, expect to see this kind of reality-warping photo editing improve at a rapid pace in some of the best Photoshop alternatives soon.
---
Analysis: The next Photoshop-style revolution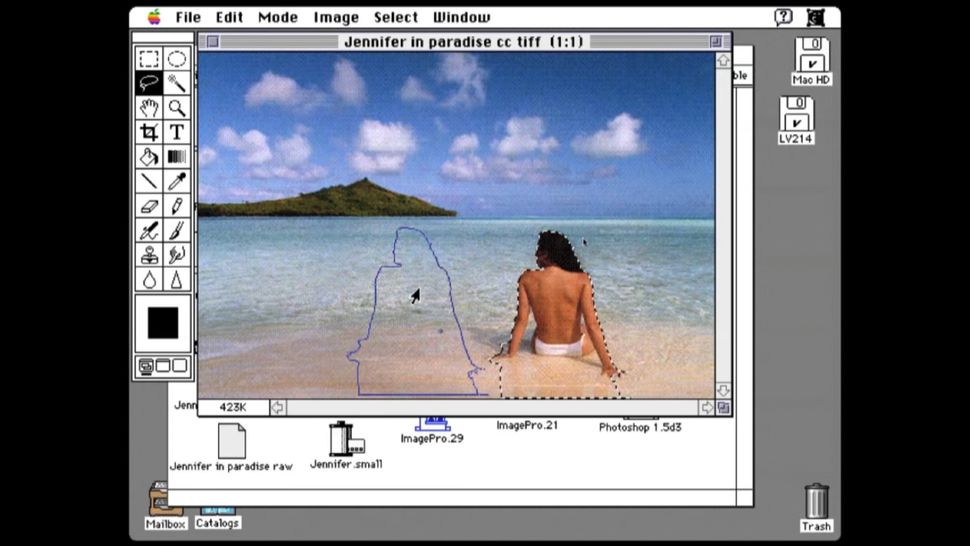 These AI-powered photo editing tricks have echoes of the first early demos of Photoshop over 35 years ago – and will likely have the same level of impact, both culturally and on the democratization of photo editing.
In 1987, the co-creator of Adobe Photoshop John Knoll took the photo above – one of the most significant of the last century – on a Tahiti beach and used it to demo the incredible tools that would appear in the world's most famous photo editing app .
Now we're seeing some similarly momentous demos of image-manipulating tools, from Google's Magic Eraser and Face Unblur to Photoshop's new Remove Tool, which lets you remove unwanted objects in your snaps.
But this DragGAN demo, while only at the research paper phase, does take the whole concept of 'photo retouching' up a notch. It's reforming, rather than retouching, the contents of our photos, using the original expression or simply posing as a starting point for something completely different.
Photographers may argue that this is more digital art than 'drawing with light' (the phrase that gives photography its name). But just like the original Photoshop, these AI-powered tools will change photography as we know it – whether we want to embrace them or not.