Phase One XC is the "go-anywhere" medium format camera for travel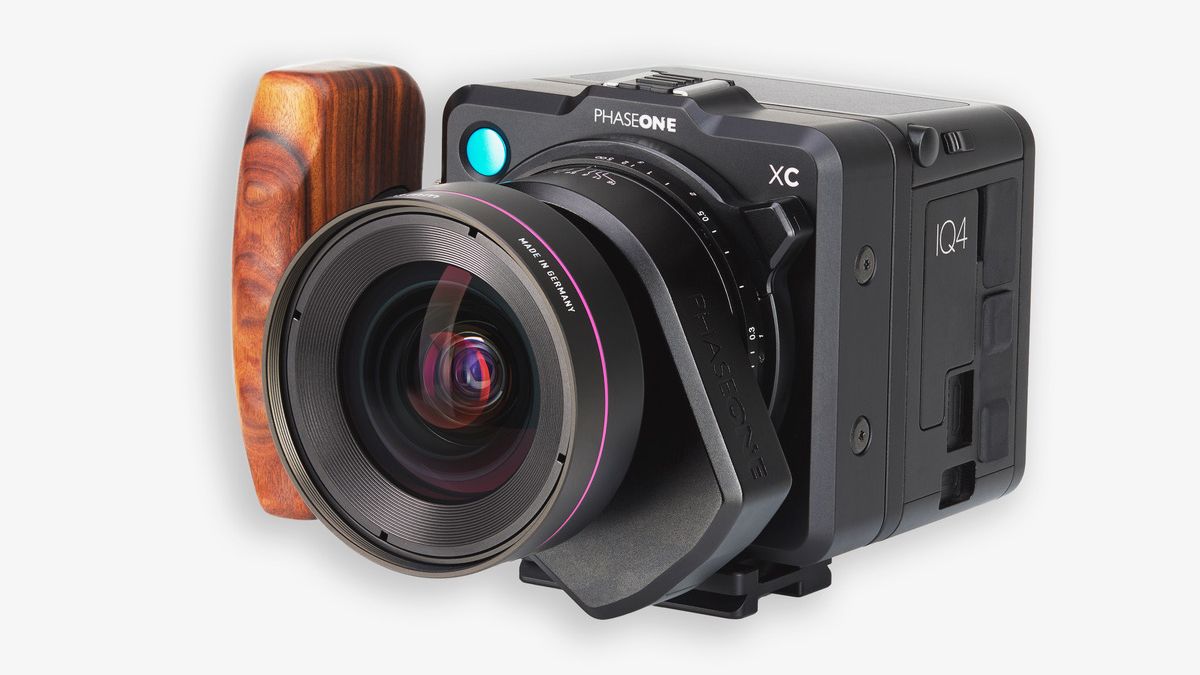 Phase One has announced the new Phase One XC Camera, which has been purpose-built for travel photographers who demand the finest in image quality. Designed with convenience in mind, the XC is Phase One's most compact digitally integrated camera to come to market along with an integrated lens design. You can carry the camera anywhere to capture anything at any time, recording inspiration as it strikes.
Phase One, one of the leading names in providing the best medium format cameras dropped a teaser of this new camera just over 24 hours ago and I think this will be a big hit for landscape and travel photographers.
This was accompanied by a video that saw photographer Thomas Biasotto go out on an adventure with a small tripod and travel bag, walking around the area and then observing the prints of this work from that day, highlighting how this new camera will be easy to travel with or by spontaneous with.
Drew Altdoerffer, VP of Digitization, Phase One had this to say on the announcement: "We've designed the XC camera to be a companion camera, with its compact size, operational simplicity, and super wide angle of view, the XC Camera can be always by your side and at the ready."
The new XC Camera combines Phase One's IQ4 150MP power and performance digital backs with a new and first-time fully integrated Rodenstock HR Digaron-S 23mm f/5.6 lens all as one package.
The XC prioritizes unparalleled image quality in a simplified and compact design that is conveniently sized and remarkably intuitive to use. Crafted for straightforward operation, the Phase One XC frees the photographer to focus on capturing the moment, and less on camera settings.
Professional photographer Thomas Biasotto, says: "The compelling thing about the XC is that all I have to do is reach into my equipment rack and pack it into the smallest of bags, and I'm ready for any photographic adventure".
On inspecting the image of the camera for myself, it looks to be aimed at being the direct competition to the Hasselblad 907X 50C based on its appearance. It will be 105mm hight, 160mm long, and will weigh 1,820g – which indicates that you have to buy this as a package deal, to include the new body, integrated lens along with a Phase One IQ4 digital back of your choosing, either the existing IQ4 150MP or the 150-megapixel Archchromatic back.
The XC Camera is available now in limited quantities through Phase One Partners worldwide. The suggested retail price for the new Phase One XC Camera is US$62,490 (approximately £49,109 / AU$93,422). It is sold with a 5-year limited warranty, including unlimited lens actuations for the warranty period.
While this camera does look appealing, it will be interesting to see how its loyal fanbase is receiving this new camera, Phase One has been known to produce excellent cameras, and is quite frankly the market leader in high-resolution medium format cameras, but the cameras they produce are usually of a grand scale and are massive in the hard, and quite heavy.
All of the above isn't an issue if you're a studio photographer, but weight becomes a slight problem when you're a landscape photographer transporting gear on location or you love to capture moments in life in an instant, but this new Phase One XC camera could be the camera that could allow more take up on Phase One systems for the compact design and high image output of such a camera.