Kate Middleton spotted in feathers in unseen royal wedding photo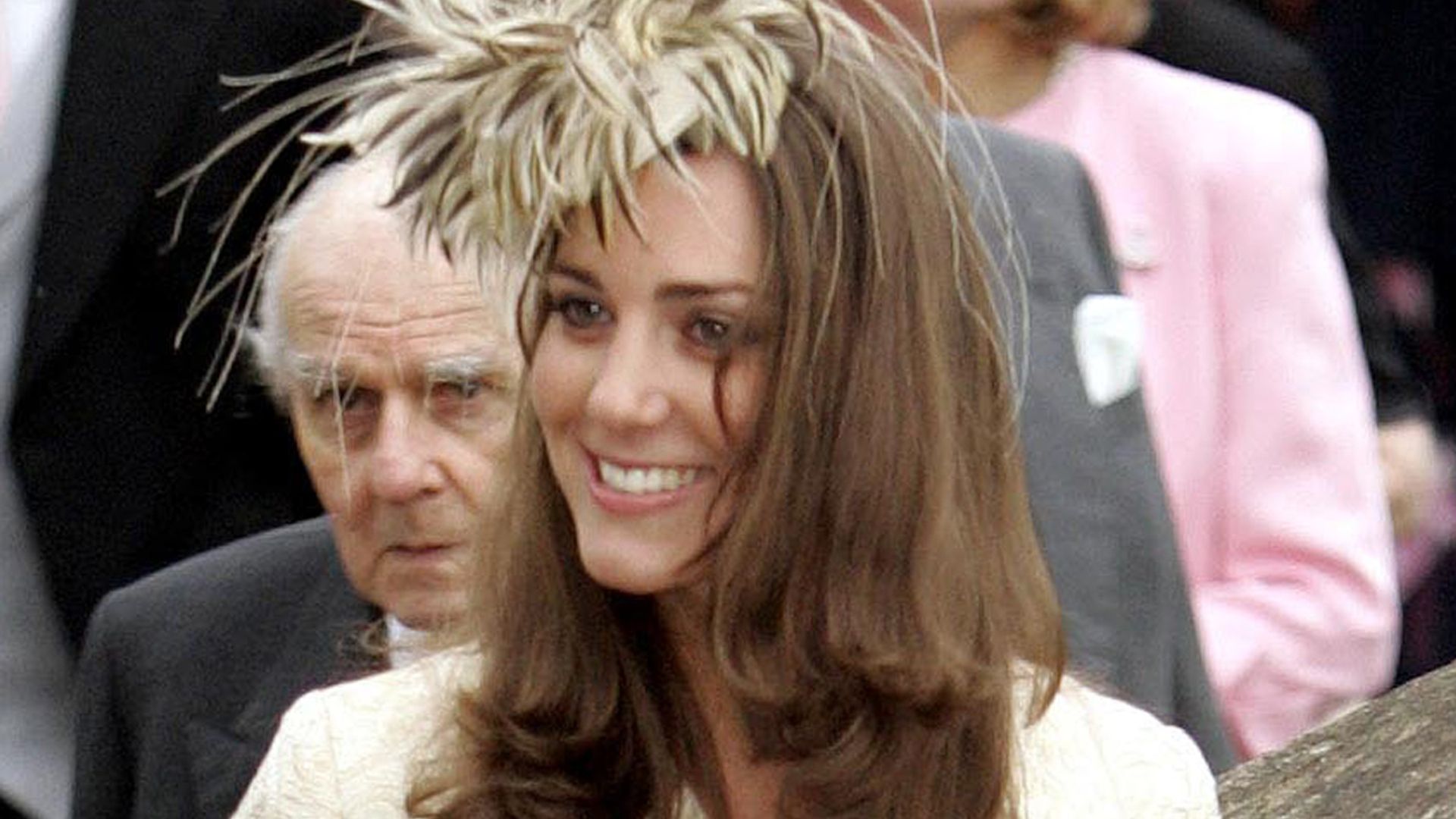 January 26, 2023
0 Comments
Nicola Murphy

Queen Consort Camilla was shown a throwback wedding photo from her daughter Laura Lopes' 2006 wedding – see why all eyes were on Kate Middleton.

Queen Consort Camilla attended St Cyriac's Church on Wednesday, where she was presented with an unseen royal wedding photo.
The snap was taken at her daughter Laura Lopes' nuptials with her husband Harry back in May 2006, which took place at the same church in Lacock. Camilla was pictured front and center in a pale green dress and matching headpiece alongside her husband King Charles, while further royals such as Zara Tindall and the Prince and Princess of Wales could also be seen – and the latter stole the show with her outfit.
WATCH: The royals' most stylish wedding guest outfits
Hidden behind the groom's party was Princess Kate, who was in the early stages of her relationship with her then-boyfriend Prince William at the time after meeting at St Andrews University. Although her outfit was largely obscured by her fellow wedding guests, her bold feathered fascinator took center stage.
Positioned on top of her thick bouncy curls was a cream and gray hat which was tied in with her cream lacy coat dress, which featured long sleeves, an elegant V-neck and a midi length.
LOOK: Princess Diana and King Charles discuss pre-wedding fears in unearthed clip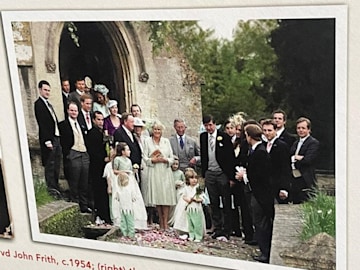 Queen Consort Camilla was shown a photo from her daughter's wedding at St Cyriac's Church
Although she wasn't pictured, Laura made a beautiful bride in a wedding dress by Anna Valentine – the same designer was responsible for the two bridal gowns her mother Camilla wore to marry King Charles the year before. The royal opted for a cream silk chiffon dress with a matching coat for her civil ceremony, followed by a pale blue chiffon gown with a long-sleeved, gold-embroidered coat for her religious blessing.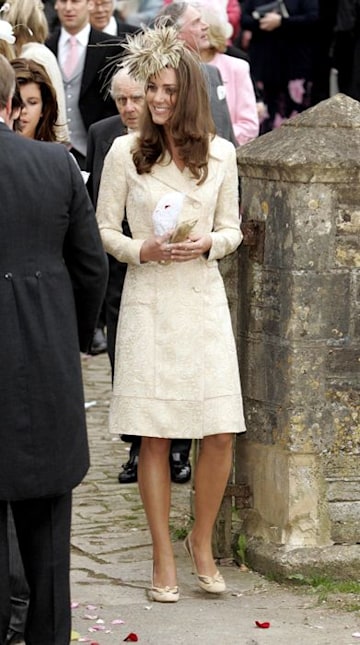 Kate was pictured in a cream coat dress and feathered fascinator
Laura's gown featured a V-neck and fluted sleeves with delicate embroidery, which she finished with a diamond-encrusted tiara that is believed to be a family heirloom from Camilla's grandmother Sonia Rosemary Cubitt, Baroness Ashcombe.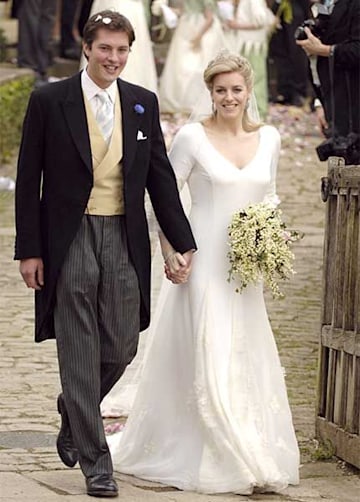 Laura and Harry got married in May 2006
Some 18 months after their wedding day, in January 2008, Laura and Harry became first-time parents with the birth of daughter Eliza, followed by twins Gus and Louis in December 2009.
The Queen Consort had worn the same sparkly headpiece for her first wedding with Laura's father Andrew Parker Bowles in July 1973.
DISCOVER: Zara and Mike Tindall's flirty video has fans saying the same thing about marriage
Planning your wedding? Sign up for the HELLO!'s Bride Guide newsletter for expert advice, budget help, wedding inspiration and real life stories delivered straight to your inbox.