JOHNSTOWN MAGAZINE JANUARY 2023: Johnstown Wedding Edition — including Nicholas and Sabrina Mezyk | Johnstown Magazine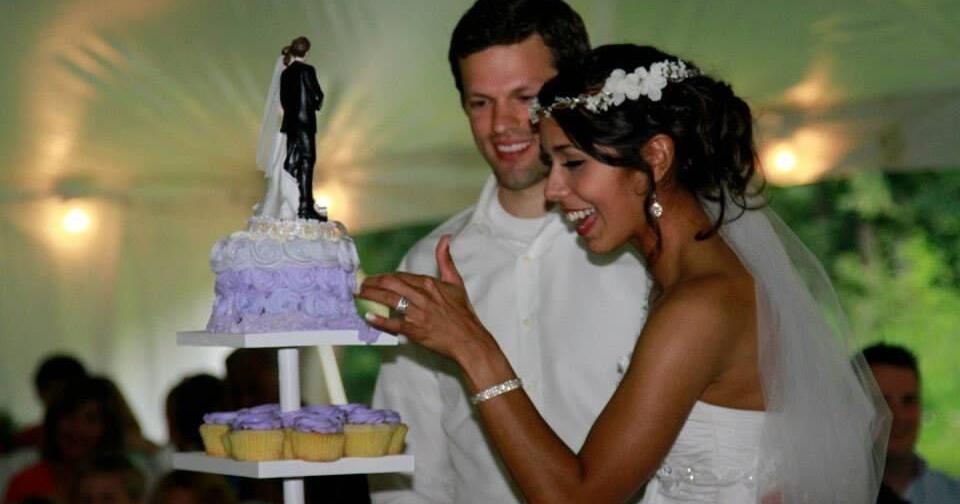 Check here everyday as we spotlight one couple from the print version of Johnstown Magazine's January 2023 Wedding Edition… it's all leading up to our 2023 Bridal Showcase THIS SUNDAY — on January 29 — our first live event in three years!
To see all of the nuptials showcased in one place at one time in one beautiful published wedding photo album, pick up a copy of our January 2023 edition — available everywhere now!
Today's featured couple:
Nicholas and Sabrina Mezyk
May 18, 2013
Our love story has always been a fairytale, at least in my mind. I was blessed to have met him at such a young age. Young ladies dream of meeting their Prince Charming and most have to wait well into their 20s or 30s to find him or her. Well, I met mine when I was only 18. Fresh out of high school with so many dreams. And believe it or not, being a surgical technologist then becoming a nurse, back in my hometown, was one of them.
I remember the first night I met Nick. We were on our way to what was then Dingbats at the Galleria Mall in 2008 and we sat in his car and I asked him what his plans were for the future.
He said "I don't know..I'm not really sure what I'm going to do tomorrow" then he asked me my plans for the future. Of course I had my future all planned out. I was going to graduate from college as a surgical technologist, working for a couple of years then becoming a nurse. Little did I know we had such adventure ahead of us. Nick graduated from UPJ then was accepted into a physical therapy school in Philadelphia. We were there for three years as I worked as an open heart certified surgical technologist. We didn't have much money but we had so much love. I think making through the difficult times makes you realize who's worth keeping around forever.
He then asked me to be his wife, in a small apartment, in a small kitchen with a homemade meal on the table. Some people may not think that's grand but it was grand to me. After he graduated, we made our way to State College for two years. I then attended nursing school in Cresson PA. Not only did I follow my dream and start nursing school, I also got to marry the love of my life.
We've made a beautiful life for ourselves since then… planted our roots back home in Johnstown, close to family and working in the healthcare field. If there was one piece of advice I could give to any new love birds…it would be to make sure that the one you decide to give your heart to, not only wants you to help them grow but wants to help you grow too… he or she should want you to follow yours and them follow their dreams too.
Love is not selfish but all giving. And for Nick and I, we've truly followed our wedding vows, for better or for worse, for richer and for poorer, in sickness and in health to love and to cherish, And we plan for the rest'til death do us part .
Sabrina Mezyk